Leaders in methane abatement and bioenergy
Australia's leading bioenergy and emissions reduction company
LMS Energy is Australia's largest and most experienced landfill biogas company. The recovery of landfill biogas reduces methane emissions and provides a reliable source of renewable energy. Each year, LMS' projects reduce over 4 million tonnes of greenhouse gases from being emitted into the atmosphere, making LMS one of Australia's largest emissions reducers. LMS has successfully delivered more landfill biogas projects than any other Australian company and are highly recognised as innovators in this industry.
Leaders in methane destruction
LMS Energy pioneered decarbonisation in Australia through methane abatement and has been capturing and destroying methane for more than 40 years. LMS supports measures to increase recycling and reduce waste. However, while landfills exist, it's vital that the potent greenhouse gases that they produce are captured and destroyed. LMS Energy's projects are changing the face of the waste management landscape - protecting the environment while supplying Australians with secure, affordable, clean energy.
The highest
safety standards
We know that we wouldn't be where we are today without our people. At LMS, the safety of our people comes above all else. It is never compromised. LMS has an impeccable safety record and we're proud of the safe working environment our 250 employees create for themselves, their colleagues and their loved ones.
A proud
family history
LMS' founders pioneered the collection and conversion of landfill biogas-to-energy in 1982. Today, LMS remains 100% Australian owned and are the nation's largest and most experienced landfill base-load generator. Our experience is unmatched.
Biogas Solutions
LMS offers a complete, in-house service for biogas-to-energy. This includes the installation of biogas capture systems, manufacture of biogas flares and construction and operation of biogas power stations. LMS' unrivalled experienced ensures world-class biogas captures rates and power station availabilities. Our IP sets us apart from competitors.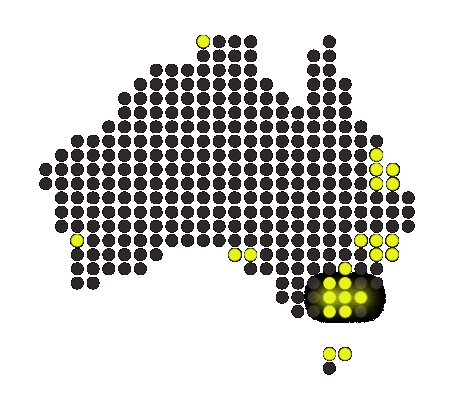 Projects across Australia
LMS has more landfill biogas projects than any other company in Australia. This includes 36 bioenergy facilities and 5 solar facilities, generating more than 550,000MW hours of renewable energy per annum. LMS also has a further 26 carbon abatement projects, combined abating over 4 million tonnes (CO2e) of carbon per annum. Our project experience and technical know-how enhances environmental and financial results.
A sustainable
electricity generator
LMS generates reliable base-load electricity from landfill biogas 24 hours a day, 7 days a week, unlike other intermittent renewable energy sources. LMS, in partnership with subsidiary Joule Energy, are also the first innovators in solar on landfill technology. Our dynamic approach is driven by innovation and investment.